Jiro Soap
Regular price
Sale price
$8.00
Unit price
per
Sale
Sold out
Wood Soap Dish: An Environmentally-Friendly Home Staple
When it comes to living a sustainable, eco-conscious life, every decision you make as a consumer holds meaning.
Choosing a product that is plastic-free, reusable, or biodegradable over a disposable alternative is an easy way to contribute less to the production of plastic.
This is one of those products that just makes sense. Every eco-conscious household will be keen to replace wasteful plastic soap in bottles with solid naked alternatives, and as a result will need a new soap dish.
The most obvious reason why any soap dish deserves love is that it keeps your countertops and bathtub ledges clean from soap residue.
Since you use bar soap to wash, it is essential for your soap dish to be antibacterial to prevent any germs from lingering around.
This gorgeous 100% Organic Wood Soap Dish will not only look great in your bathroom, it will keep your shampoo and soap bars dry and in tip-top condition. They can also be used in your kitchen, next to your sink.
Sustainable and Ethically Sourced 100% Organic Wood
Made of organic wood, this is the ideal companion for your plastic-free soap, shampoo and conditioner bars. The simple design keeps the soap from slipping off the dish, while the slanted bottom keeps your soap dry by helping any water drain away.
All home products must be taken care of so that the material stays in good condition. Here's how you can maintain the quality of your soap dish.
• Don't leave it soaking in a puddle of water
• Allow it to dry
If you feel as though your natural product has reached the end of its lifetime, no worries, it is completely biodegradable!
• Handmade, Antibacterial, Natural
• Plastic Free
• Zero Waste
• Biodegradable
• Free Packaging
Dimensions:
Outer: 11.5cm x 8.5cm
Inner: 9.5cm x 6.5cm
Soap dishes have been slightly coated with mineral oil to avoid any water damage.
Listing is for one wood soap dish. Props not included.
Share
View full details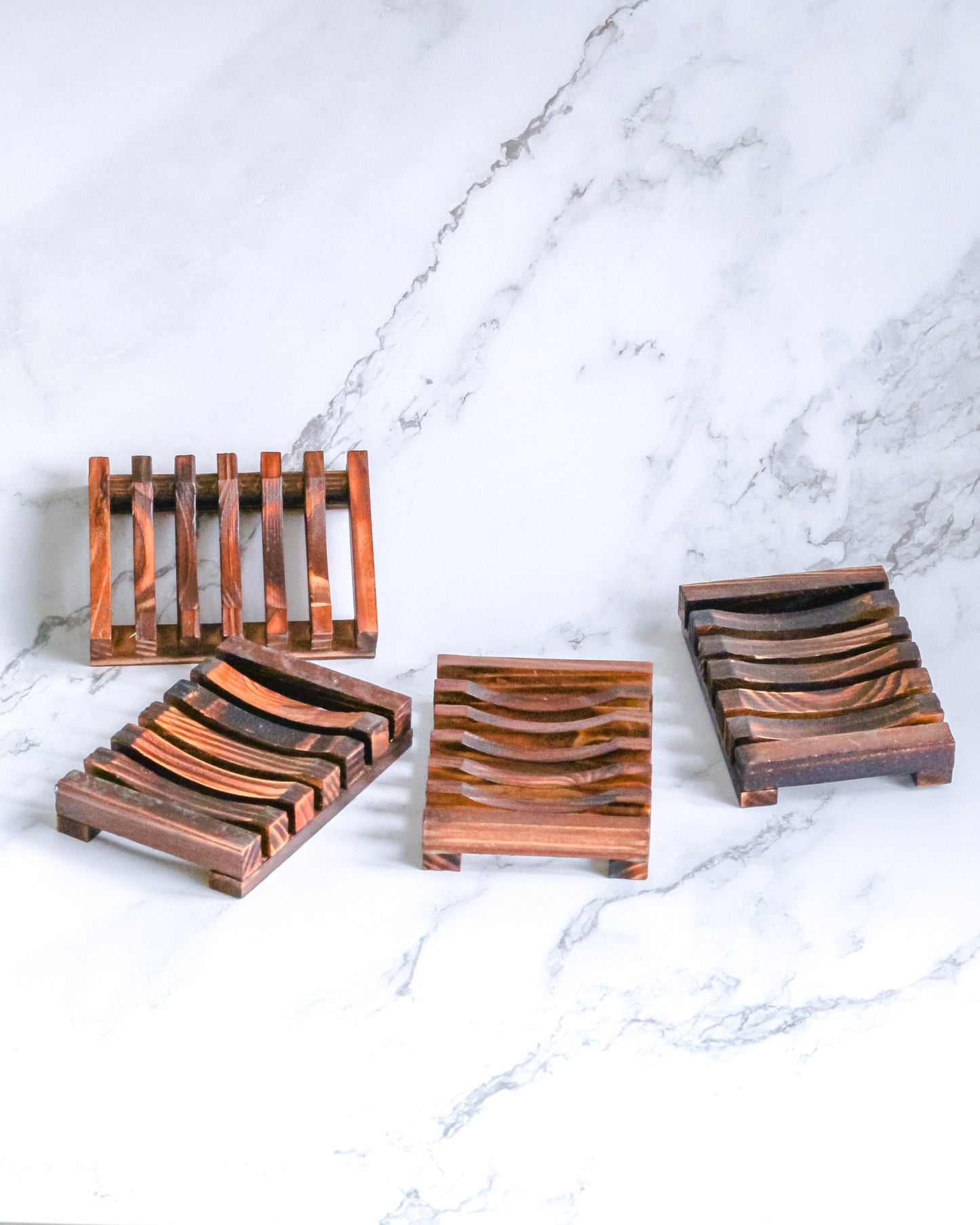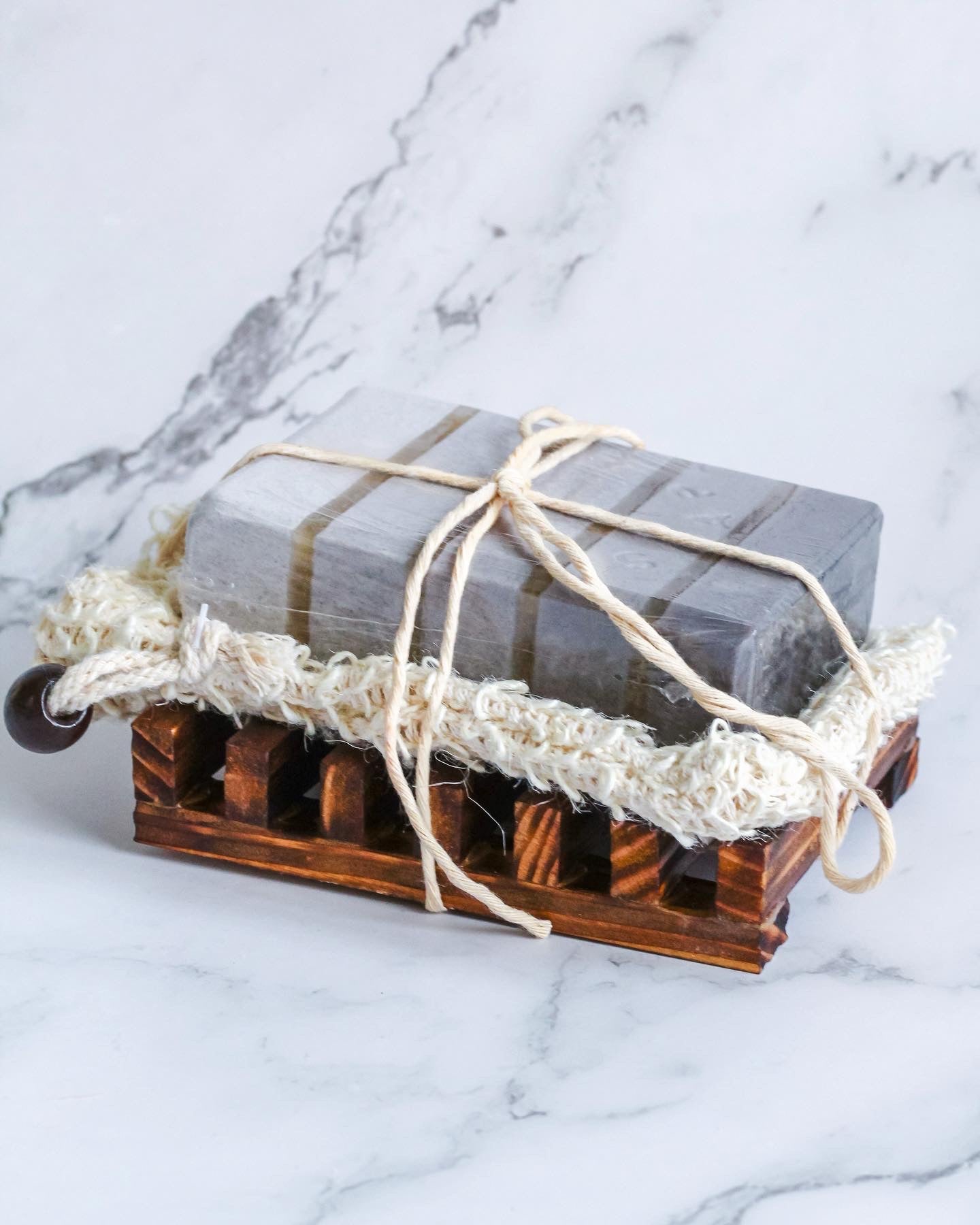 clean ingredients for every product
Ingredients

Artisan Soap: coconut oil, sustainably farmed palm oil (RSPO certified), safflower oil, glycerine (kosher, of vegetable origin), purified water, sodium hydroxide (saponifying agent), sorbitol propylene glycol (from vegetable glycerine), sorbitan oleate (emulsifier), oat protein, phthalate-free fragrance, ethically sourced skinsafe mica, titanium dioxide (mineral whitener), activated charcoal

Bath Bomb: baking soda, citric acid, kaolin clay, cream of tartar, slsa, fragrance, isopropyl alcohol, sweet almond oil, polysorbate 80, water, skin-safe dyes, natural mica and oxides for colour

Car Diffuser: fractionated coconut oil, phthalate-free fragrance, gold flakes

Wax Melts: ecosoy wax, phthalate-free fragrance, ethically-sourced skinsafe mica